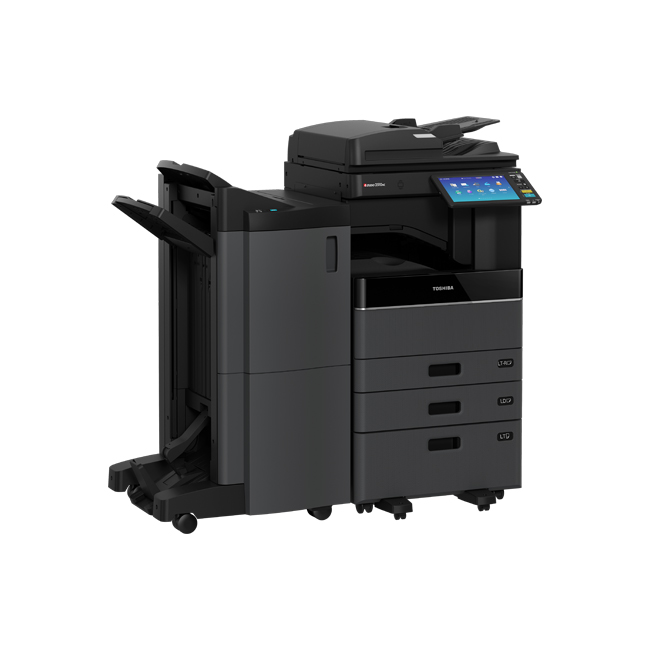 One of the more popular Toshiba copiers we sell is the e-STUDIO2510AC.  This copier does well because of the low cost of acquisition as well as the low cost of ownership on this unit.  When we are selling copiers to a small or medium sized business that wants reliable color and a great value, we love to quote our Toshiba units.
The Toshiba e-STUDIO2510AC is a 25 page per minute color copier/printer.  It scans up to 73 pages per minute. It even handles thick paper (up to 110lb paper can be run through the copier.
One of the best things about the e-STUDIO2510AC is the low cost relative to competitors.  It is very common to get this unit for about $100 per month plus the supplies and service plans.  This works out much better for most small businesses because it isn't one of those $375 per month copiers some of the smaller start up companies end up getting the first time.
If you want a copier that is right sized for you, give us a call and we will see if the e-STUDIO2510AC possibly might be a nice fit for your Cleveland area company!