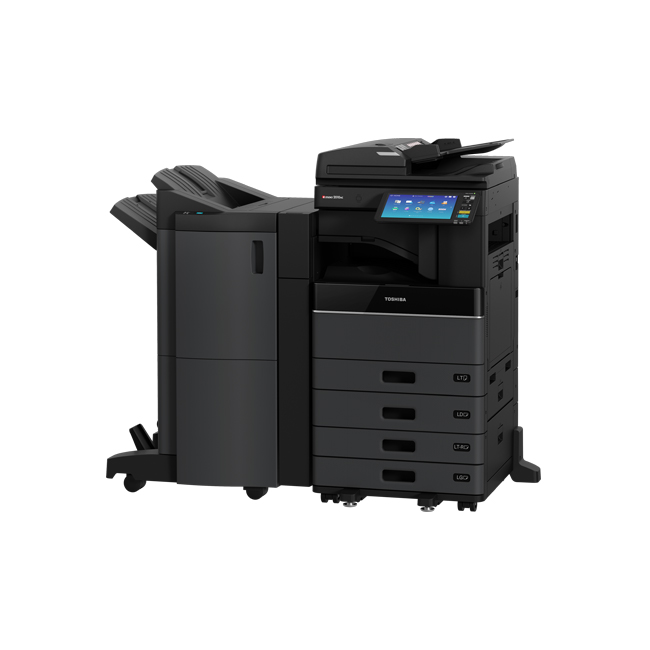 Being authorized in the Cleveland area with Toshiba is how our company was founded.  Over time we have added IT Services and VoIP to ensure we can help your business with all of your technology needs.  We support the whole line of Toshiba copiers and would love to help get you the best deal, but more importantly, the best service available on your copiers.
Here are some of the Toshiba models we sell and support with service contracts.
e-STUDIO2010AC
e-STUDIO2510AC
e-STUDIO2515AC
e-STUDIO3015AC
e-STUDIO3015ACG
e-STUDIO3515AC
e-STUDIO4515AC
e-STUDIO5015AC
e-STUDIO5015ACG
e-STUDIO5516AC
e-STUDIO5516ACTG
e-STUDIO6516AC
e-STUDIO7516AC
e-STUDIO389CS
e-STUDIO479CS
e-STUDIO478S
e-STUDIO2802AF
e-STUDIO2802AM
and MORE!!
The basic idea is we sell the whole Toshiba e-STUDIO copier line and can support your company with aggressive supplies and service arrangement.  We are here to make it easy for you to have the technology you need to keep your office moving.
We sell color copiers, black and white copiers, color printers, black and white printers, production equipment as well as wide-format printers and copiers.  Our reps are experts at getting you into an amazing machine that will do the work you need it to do.
Are you looking to get a copier quote or did you already get one from another company and want to make sure you are getting a good deal?  We are here for you.  Please give us a call and we look forward to serving you!